The steel hook was attached to a hook at the base of the gauge and the elastic stay tail was pulled and stretched. Each stay was independently tested and pulled to a maximum force of 25 newtons (N). Any changes in product design or stay failures under increasing force were recorded.
It was found that all sharp 5mm stays were pulled to a maximum force of 25N with no visible changes in hook or product design. All blunt 5mm stays withstood a 19N pull force, with 8 coming apart (metal hook detaching from the blue heat wrap) with varying loads above that (Figure 1). No changes in product design were observed for any of the blunt 12mm stays up to the full load of 25N.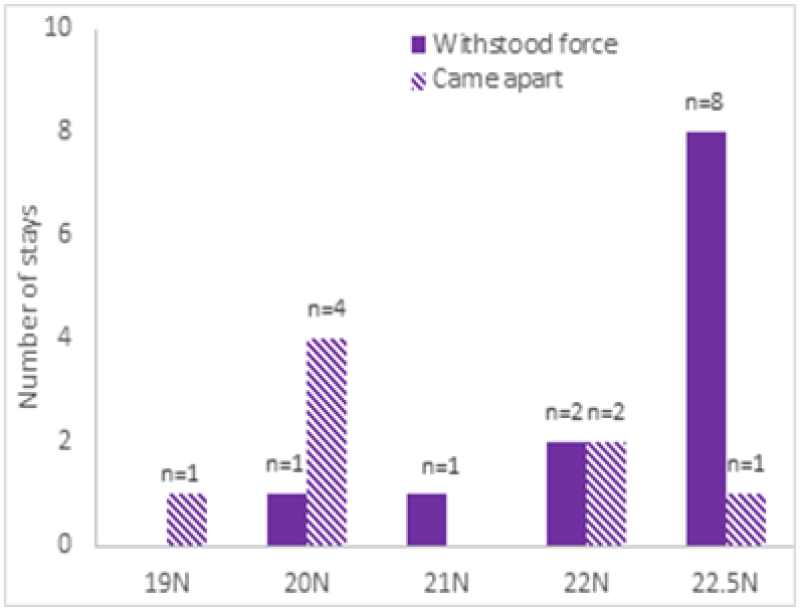 Figure 1: Pull force applied to blunt 5mm stays.
Maximum sustainable pull force
The stay integrity and maximum sustainable pull force were investigated when attached to the human tissue. The investigations were conducted on four fresh, frozen, and non-embalmed human cadaveric whole-body specimens from the Glasgow University [3]donor program [4].
Materials for this investigation
21 Galaxy II surgical sharp 5mm hooks and 21 blunt 5mm hooks were randomly selected.
Method
The stay hook was attached to the cadaver in 3 locations (vaginal wall, labia, and rectus fascia) and the elastic end attached to the gauge meter. Each stay was pulled to a maximum of 16N.
Using sharp 5mm stay hooks in the vaginal wall, we found that this tissue started to come apart at 3–7N. The blunt 5mm stay hooks were placed in the rectus fascia. This tissue started to come apart at 5–10N. Both sharp and blunt 5mm stay hooks were tested in the outer labia, which started to come apart at 5–15N.
Tension normally applied by surgeons when using stays to retract tissue
Thirteen gynaecological and urological surgical consultants attending a cadaveric dissection and training course in native tissue incontinence repairs in the Glasgow Cadaver Laboratory participated in the investigation.
Surgeons were asked to pull a selection of surgical stay hooks with force representative of thetension they wouldusually apply when retracting tissue during vaginal procedures.
Materials for this investigation
5mm sharp and 12mm blunt GalaxyII stay hooks.
Method
Stay hooks were attached to a gauge meter and both hook end and tension reading were blinded to the surgeon.It was found that readings of tension applied to stays representative of typical surgical use ranged from 2.5N–7.5N.